Moist Chocolate Mini Cakes with Whipped Cream and Berries

These little cakes are so moist and delicious. They are mostly sweetened by coffee-infused prunes, but you really don't taste the prunes, you just taste the YUM!
Topped with lightly sweetened whipped cream and succulent berries, you may find that you can't just stop at one.
We want to help prevent food waste and show you ways to use what we call misshapen or ugly produce.
Join our Ugly Produce is Beautiful℠ Educational Campaign, helping to bring awareness to our Nation's enormous food waste problem. This recipe shows you how to use ugly produce in beautiful and delicious ways!
Search for other recipes here using the keywords 'ugly produce.'
CAKE RECIPE HELP
INGREDIENTS
For the cakes:
5 ounces pitted prunes, about 2/3 cup
1/2 cup strong coffee
10.5 ounces dark or bittersweet chocolate
3/4 cup unsalted butter
2 teaspoons vanilla
5 large eggs, separated
2 tablespoons sugar, separated
1/3 cup plus 1 tablespoon unbleached all-purpose flour; spoon into measuring cup and level to rim
1/2 teaspoon salt
1/2 cup almond flour
For the whipped cream:
1 recipe Whipped Cream
For garnish:
12 ounces fresh berries, raspberries, blackberries or blueberries; ALL are great choices
Cocoa powder for dusting
INSTRUCTIONS
1. Position an oven shelf to the middle of the oven. Heat the oven to 350 degrees F.
Spray a 12 muffin tin AND a 6 cavity muffin tin with non-stick spray. Set aside.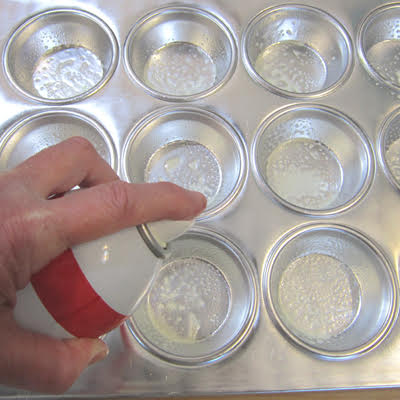 2. Put the prunes and the coffee into a small saucepan, and gently boil until all of the coffee has been absorbed into the prunes.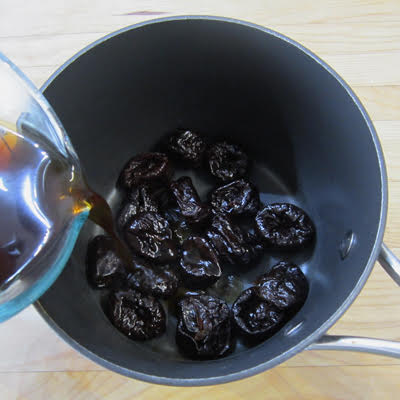 Pour the prunes onto a cutting board and chop them up into small pieces.
Transfer to a plate, to cool.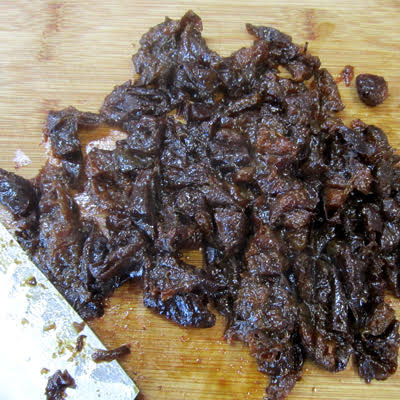 3. Chop the chocolate and butter and then place them in a bowl over a double boiler.
Heat, stirring occasionally, until melted and completely smooth.
Remove from heat and set aside to cool.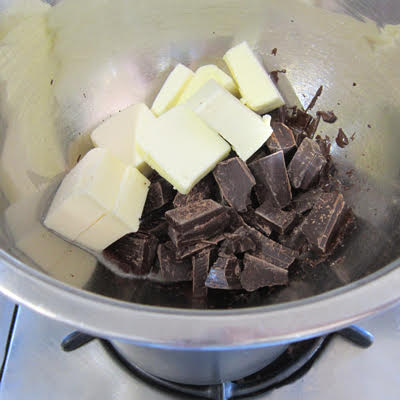 4. Put egg YOLKS in a medium bowl, with one tablespoon of sugar, and whisk until slightly thickened and lightened in color.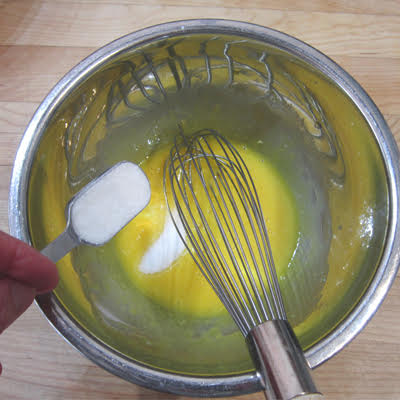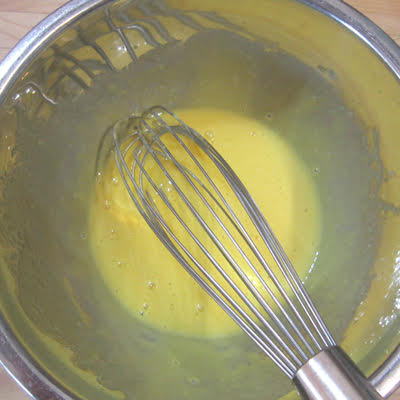 5. Add the egg YOLKS and prunes to the chocolate/butter mixture and stir until combined.
Stir in the vanilla.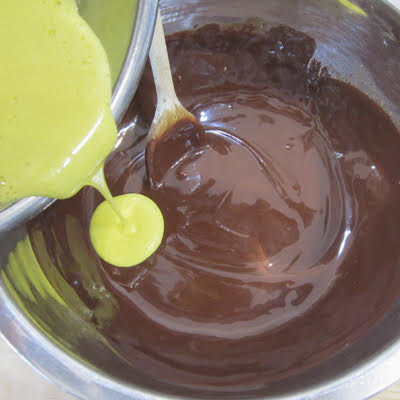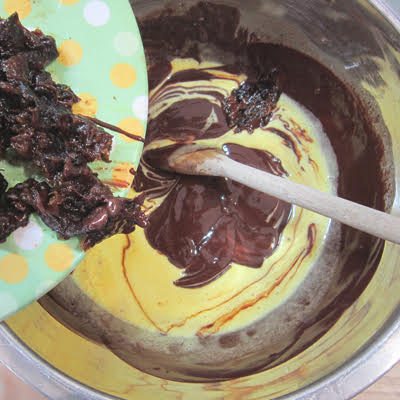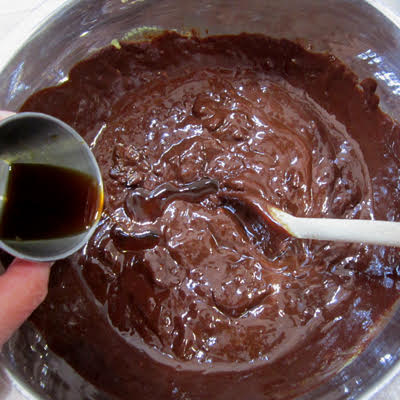 6. Add the salt to the flour and stir.
Then fold the flour into the mixture.
Next, fold in the almond flour.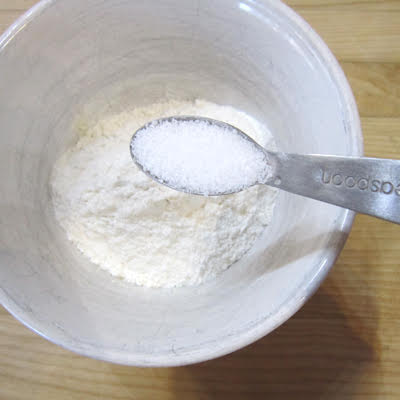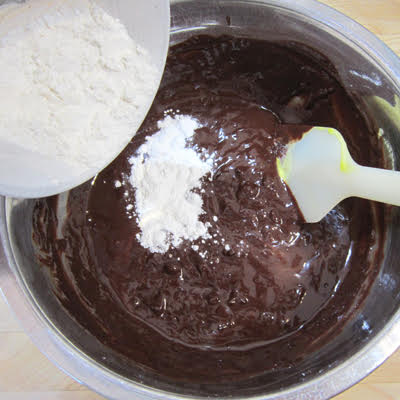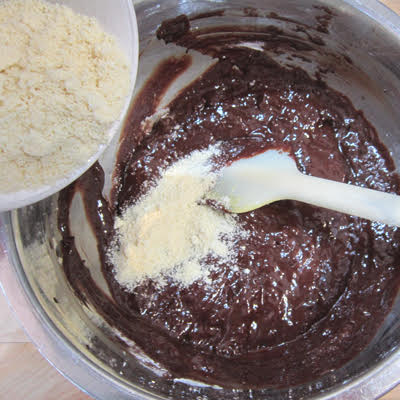 7. Beat egg WHITES, using a hand mixer, until they are frothy, then add the remaining tablespoon of sugar.
Continue to beat until medium-firm peaks form.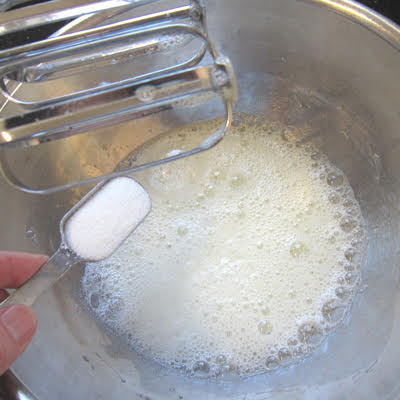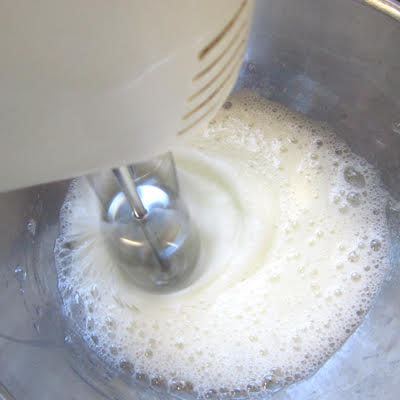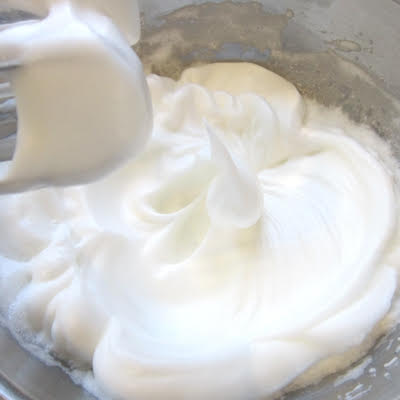 8. Fold in 1/3 of the egg WHITES into the mixture, to lighten, then fold in the remaining whites.
Do not over fold, but be sure there are no white streaks remaining in the batter.
The batter will be thick.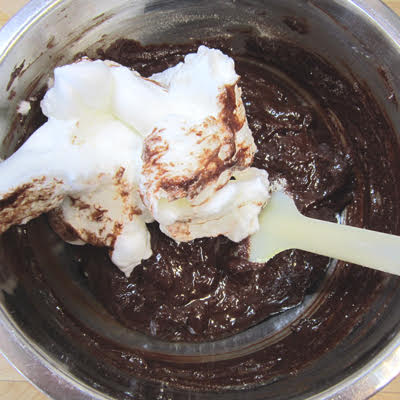 9. Scoop the batter evenly into the two prepared muffin tins.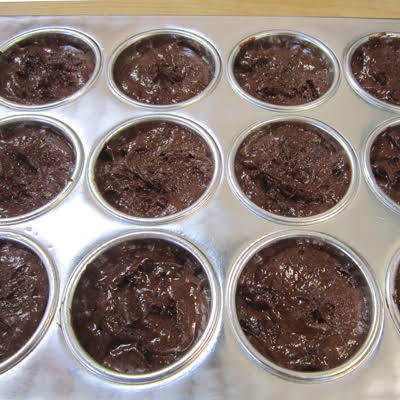 10. Bake for 18-20 minutes, or until set in the middle. Test with a tooth pick, moist crumbs are OK, but not batter.
Let cool, in the pans for 10 minutes, then remove from the pans and cool the cakes on a rack.



SERVE
Right before serving, spoon a large dollop of whipped cream on the cakes, dust with cocoa powder and top with 3 or 4 berries.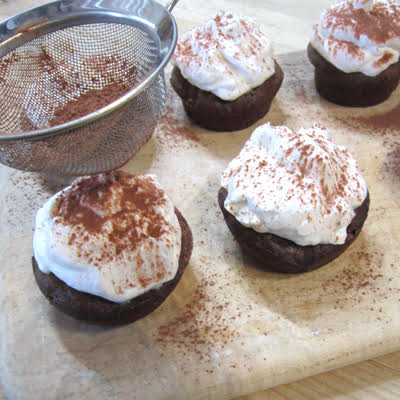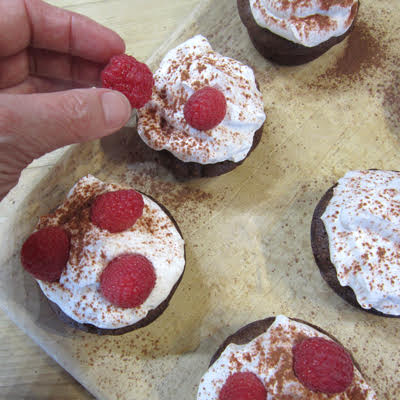 STORAGE
Store mini cakes at room temperature, unless the room is warm, then store in the refrigerator, well-wrapped. Store the whipped cream and berries, separately, in the refrigerator.
The mini-cakes can be frozen for a month or more.