White Chocolate Lemon Ganache Filling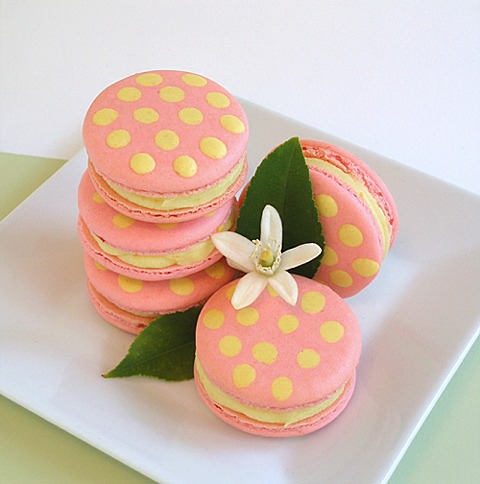 This wonderful and creamy flavored white chocolate ganache is used to fill the Raspberry Lemonade Macarons Recipe and the French Macaron Recipe.
CHOCOLATE RECIPE HELP

This recipe can be flavored any way you desire. For orange, simply exchange the lemon zest for 1 tablespoon finely grated orange peel, for example, use 1/4 teaspoon orange extract with 2 - 3 drops of orange gel food coloring.
INGREDIENTS
10 ounces white chocolate, chopped into 1/4-inch pieces or chocolate chips; do NOT use candy melts. Use an excellent quality chocolate.
1/2 cup heavy cream
2 teaspoons finely grated lemon zest
1/8 teaspoon lemon extract
2-3 drops yellow gel food coloring, optional

INSTRUCTIONS
1. Heat the cream in the microwave, or in a pot, till it reaches a gentle boil.

2. Pour hot cream oven chocolate, and gently shake bowl to cover the chocolate with the cream.



3. Add the lemon zest and let the mixture sit for about one minute, to soften.



4. Stir the mixture, in one direction, and then gently whisk to combine.



5. Add lemon extract, and gel food coloring, if desired.



6. Set aside to cool, stirring occasionally, until ganache is firm enough to pipe.

STORAGE
Store, covered, at room temperature for a day. Then refrigerate for a few days.