Sarah's Gluten-Free Yellow Butter Cake
Variation: Gluten-Free Everyday Chocolate Cake or Cupcakes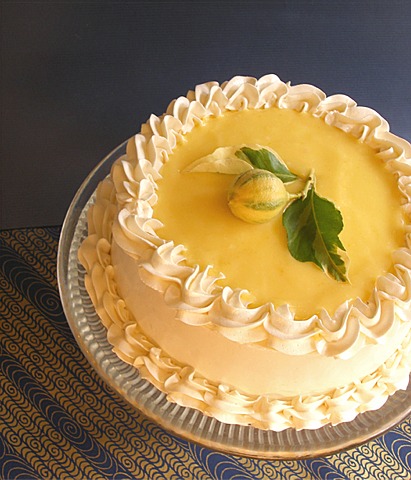 This gluten free yellow cake is really great! I mix the cake using my new gluten-free mixing methods, called Sarah's Gluten-free Mixing Method. It all started with this very recipe. The resulting cake has a beautiful texture and flavor and does not dip in the center, common with gf cakes! This one is not sticky at all and can be easily unmolded from the baking pan! It also cuts beautifully and has a really nice cake texture to it, which is my goal! You need to use flavored oils with extracts and citrus peel to enhance the flavor in the cake, because gf cakes are not naturally flavorful - because in the absence of wheat flour, there is little natural flavor in the cake!
CAKE RECIPE HELP / GLUTEN-FREE RECIPE HELP
SARAH SAYS: Look at the very fine and moist cake texture I achieved with my new mixing method-invention!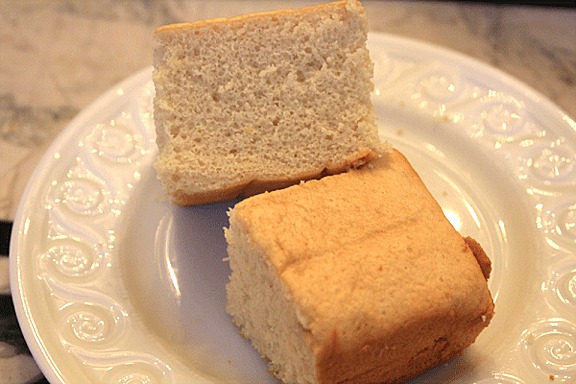 Cake and Photo by Kelly Hong © Sarah Phillips
4-inch three layer Gluten-Free Everyday Yellow Cake with the Caramel Swiss Meringue Buttercream Tutorial, toasted almonds on sides. Inspired by the flowering trees in my yard.