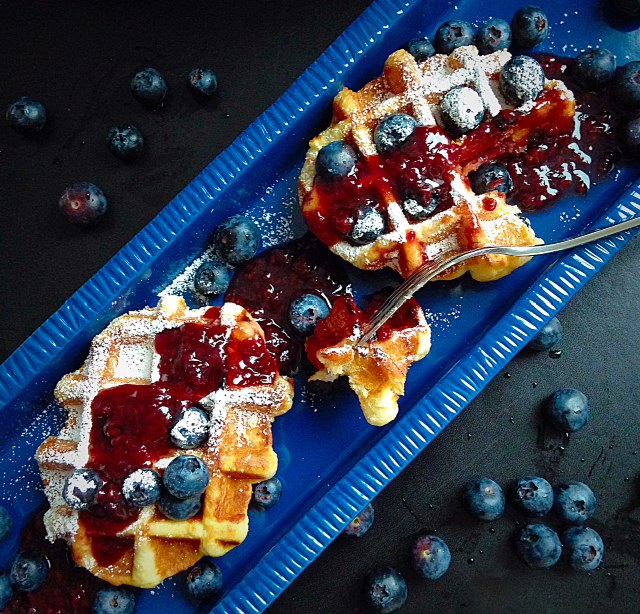 Photo and food styling by Sarah Phillips © Sarah Phillips Liege Waffles with Raspberry Compote
Raspberry Compote is a must for serving desserts with, especially chocolate. It has seeds in it unlike Raspberry Puree, which is more like a sauce. I also like to use it when serving pancakes or waffles! I use it with my Lemon Coconut Mini-Cakes and Liege Waffles.
FRUIT AND PUREES INGREDIENTS HELP
INGREDIENTS
3 half-pint containers fresh raspberries; you can use frozen raspberries - there's no need to thaw them
1/4 cup sugar, plus additional to taste
1-inch piece vanilla bean, split lengthwise, seeds scraped

INSTRUCTIONS
1. In a small saucepan over medium heat, combine the raspberries, sugar and vanilla seeds.

2. Cook, stirring occasionally, until the raspberries break down and the sugar dissolves, about 6 minutes. Taste the berries as they cook, adding more sugar if they are very tart.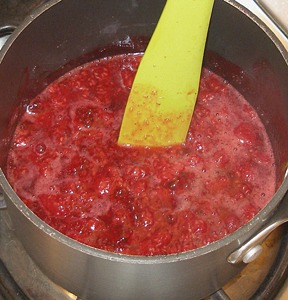 3. Cool the compote before serving.

STORAGE
Keep refrigerated for 2 to 4 days. Can be frozen for a month or more.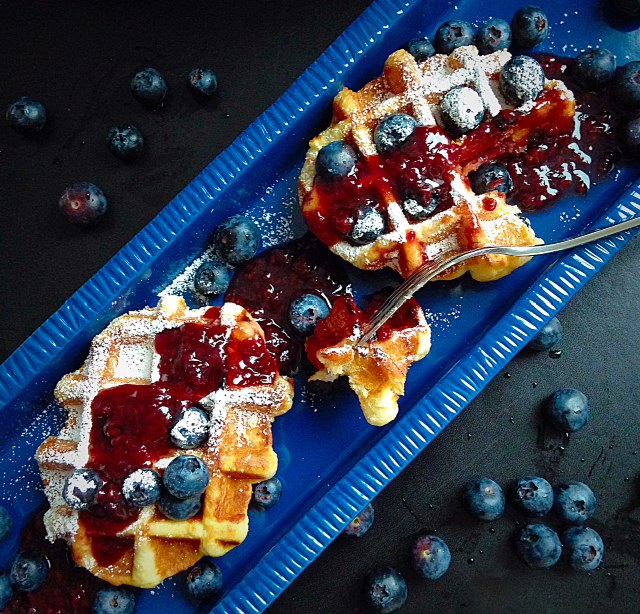 Photo and food styling by Sarah Phillips © Sarah Phillips Liege Waffles with Raspberry Compote