New York Style Cheesecake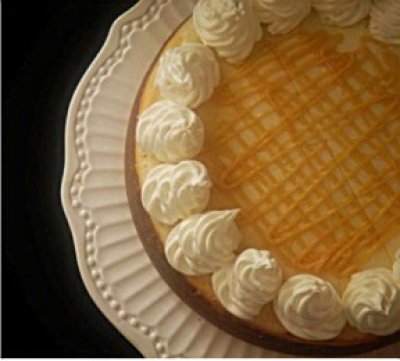 Cheesecake and photo by sugarpie © Sarah Phillips

Cheesecake and photo by sugarpie , Premium Member © Sarah Phillips
Anyone interested in trying a 9-inch New York Style Cheesecake with a graham cracker crust, read on! This has a sour cream topping, but we made it without. This cake was part of New Year's dessert menu, and appears in Mary Crownover's book, Cheesecake Extraordinaire. It's a keeper.
CHEESECAKE RECIPE HELP

Sugarpie, Premium Member, Says: "It was my very first attempt at making a cheesecake. The cake baked fabulously and gave me no grief whatsoever. No cracks, no overbaking, none of those horror stories. I cut a huge slice. It had the perfect texture, sweetness and creaminess. Enjoy!"