Healthy Oven Low-Fat Buttercream
Variations: Apple Low-Fat Buttercream; Maple Low-Fat Buttercream; Mocha Low-Fat Buttercream; Orange, Lemon or Lime Low-Fat Buttercream; Pineapple Low-Fat Buttercream


My Healthy Oven recipe is creamy and thick, but with a reduced amount of butter. It's full of flavor, though, and pairs nicely with my Healthy Oven Applesauce Layer Cake or the Healthy Oven Autumn Pumpkin Layer Cake.
FROSTING, ICING, ETC RECIPE HELP / LOW / REDUCED-FAT RECIPE HELP
in the recipe, do not reconstitute the meringue powder or substitute with fresh egg whites. You may substitute dried egg white powder if necessary, but it works better with meringue powder.
INGREDIENTS
6 cups powdered sugar, sifted; measure and the sift
1/4 cup plus 2 tablespoons meringue powder (available at cake decorating stores) or dried egg white powder (available at grocery store. Meringue powder works best).
3 tablespoons unsalted butter, at room temperature
2 tablespoons light corn syrup
2 teaspoons vanilla extract
1/2 cup water, plus more if needed

NOTE:
Measure the powdered sugar and then sift.

INSTRUCTIONS
1. In a medium bowl, add the powdered sugar, meringue powder, butter, corn syrup, and vanilla.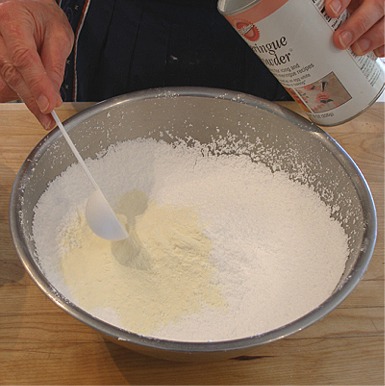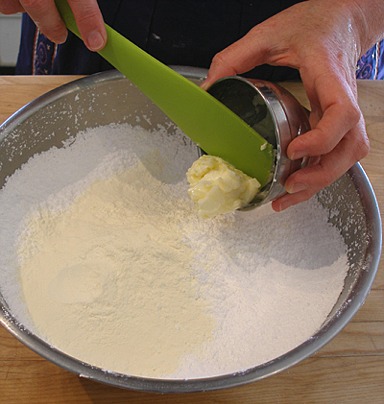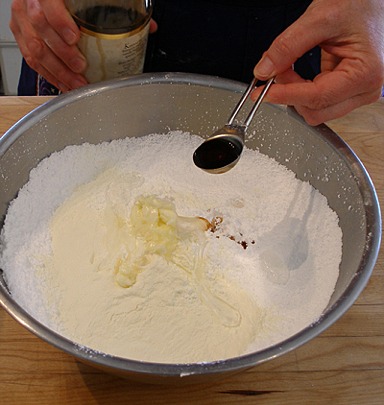 2. Using a handheld mixer set at low speed, beat until combined.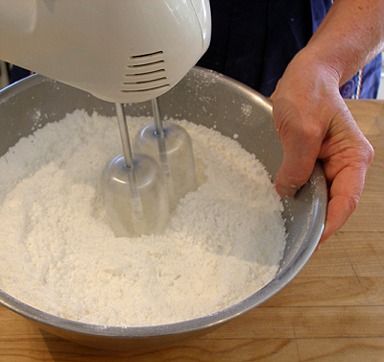 3. Gradually beat in enough water to make a thick spreadable frosting.

STORAGE
Use immediately, or cover. Best used just after mixing. The frosting can be prepared a day or two ahead and does not need refrigeration.
To soften, beat again with 1 teaspoon (or more) of water, for a few minutes until spreadable.

Per TBSP: about 72 calories, 1 gram protein, 16 grams carbohydrates, 1 gram fat (less than 1 gram saturated fat), 2 milligrams cholesterol, 1 milligram sodium

VARIATIONS
Apple Buttercream Frosting: Substitute unsweetened apple juice concentrate (thawed, if frozen) for the water
Maple Buttercream Frosting: Substitute pure maple syrup for the corn syrup. Reduce the vanilla to 1/2 teaspoon. Add 1/4 teaspoon maple extract, if desired.
Mocha Buttercream Frosting: Add 1/4 cup Dutch-process cocoa powder to the confectioner's sugar. Substitute 4 to 6 tablespoons strong, cooled brewed coffee for the water.
Orange, Lemon or Lime Buttercream Frosting: Add the grated zest of 1 orange, lemon or lime; substitute fresh orange, lemon or lime juice for the water or 1/4 teaspoon each of either pure orange, lemon or lime oil.
Pineapple Buttercream Frosting: Substitute canned pineapple juice for the water.