Healthy Oven Buttermilk Bran Muffins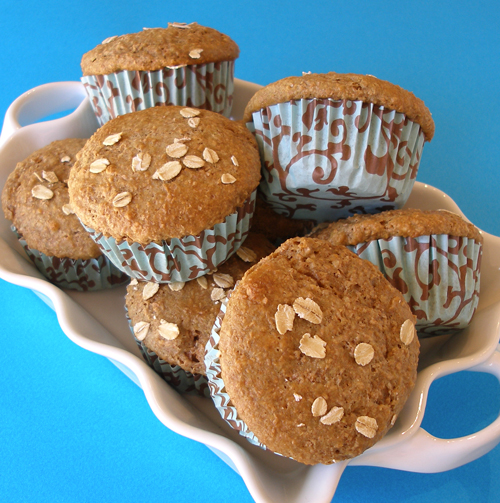 These bran muffins bake up moist and chewy, and serves as a great base recipe to make additions to. They're so good that my in-laws, Reed and Nancy, make a batch every couple of days for snacking. I developed the Healthy Oven Mixing Method here to help tenderize, aerate, and create a tender texture for recipes using little or no fat. This is another recipe that shows how buttermilk works to tenderize and lighten many baked goods. Bran retains much of its natural oil and can quickly turn rancid, so always store it in the refrigerator or freezer. I like to use unprocessed sugar crystals (don't confuse this with brown sugar) to complement the bran's whole grain taste. Each muffin has over 2 grams of fiber.
QUICK-BREAD RECIPE HELP / LOW / REDUCED-FAT RECIPE HELP
meg, Premium Member, says: "I just made a batch of Sarah's low-fat buttermilk bran muffins this morning. Wow!! Delicious, moist, and I can't believe these are low fat! I added a cup of dried fruit/nut mix for some added flavor interest. Thank you, Sarah!"

From Premium Member: "I bake 440 muffins a week for my son's school and have never had a problem (that is 13 recipes of Sarah's buttermilk bran muffins!) FYI!"
Mixing the wet and sugar ingredients together until frothy is an important step in the Healthy Oven Mixing Method. You really want to aerate the wet and sugar ingredients in order to beat air into the mixture in the absence of fat in the recipe. This will help create air bubbles and help with the leavening of the recipe.
INGREDIENTS
1 cup unprocessed (miller's) wheat bran
2/3 cup unbleached all-purpose flour (spoon into a measuring cup and level top)
2/3 cup whole wheat flour (spoon into a measuring cup and level top)
1 1/4 teaspoons baking soda
1/8 teaspoon salt
1 1/4 cups low-fat buttermilk
1/2 cup raw sugar crystals (such as Sugar in the Raw) or granulated sugar
1/4 cup unsweetened applesauce
1 large egg
1 1/2 tablespoons canola oil
1 teaspoon vanilla extract

Oatmeal, optional, for sprinkling on top before baking

INSTRUCTIONS
1. Position a rack in the center of the oven and preheat to 350 degrees F.

2. Line twelve 2 1/4 x 1 1/2-inch muffin cups with muffin liners or lightly spray nonstick muffin cups with oil.

3. In a medium bowl, whisk together the flour and dry ingredients: the bran, flours, baking soda, and salt until well combined. Set aside.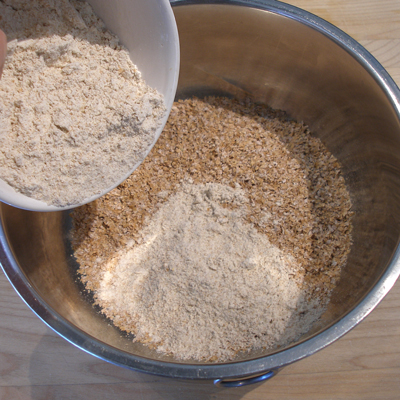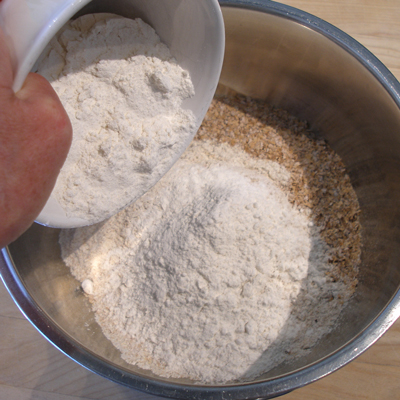 4. In another medium bowl, add the wet and sugar ingredients: buttermilk, sugar, applesauce, egg, oil and vanilla.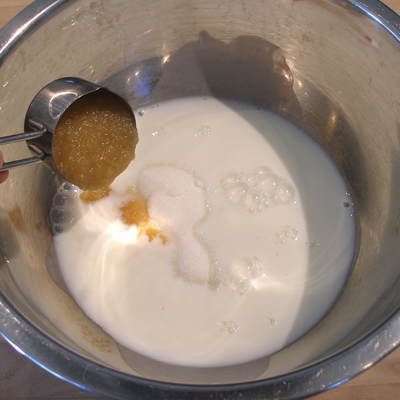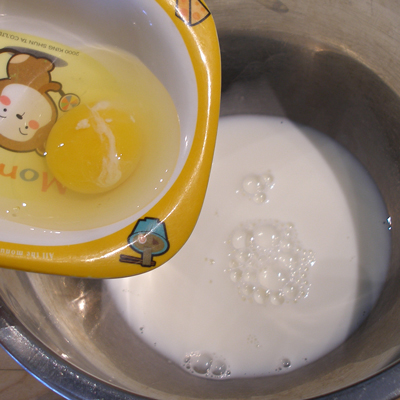 5. Using a handheld electric mixer set at high speed, beat the wet and sugar ingredients until frothy, about two minutes.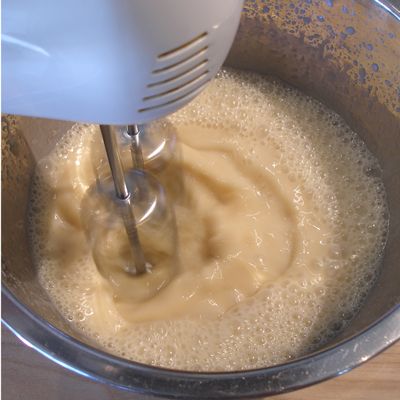 6. Make a well in the center of the dry ingredients, and pour in the buttermilk mixture. Using a spoon, stir just until combined. Do not overmix.

7. Divide the batter equally among the prepared muffin cups. NOTE: If desired, you may sprinkle a little oatmeal on the top of the muffins.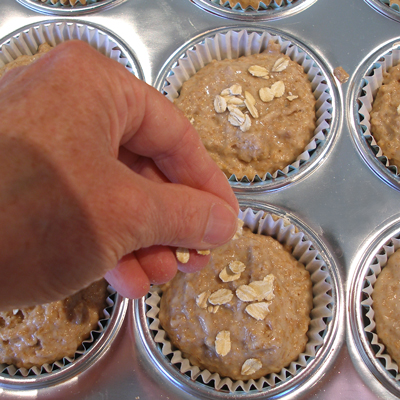 8. Bake until the tops spring back when pressed gently in the center, about 20 minutes. Do not overbake.



9. Cool in the pan on a wire rack for 10 minutes before removing from the cups.



SERVE
Serve warm or cool completely on the rack.

STORAGE
The baked muffins can be stored at room temperature for a day or two. Refrigerate after that for up to 5 days total.
Applesauce-based cakes attract moisture from the air and become sticky on top.
The muffins can be frozen for about a month. Thaw in their wrappers at room temperature.
Nutritional analysis:
Per muffin: About 123 calories (11 percent from protein, 70 percent from carbohydrates; 19 percent from fat), 4 grams protein, 23 grams carbohydrates, 3 grams fat (less than 1 gram saturated fat), 19 milligrams cholesterol, 140 milligrams sodium, 2 grams fiber

Adapted from The Healthy Oven Baking Book, by Sarah Phillips, Doubleday, 1999