Christmas Cookie Cottage Tutorial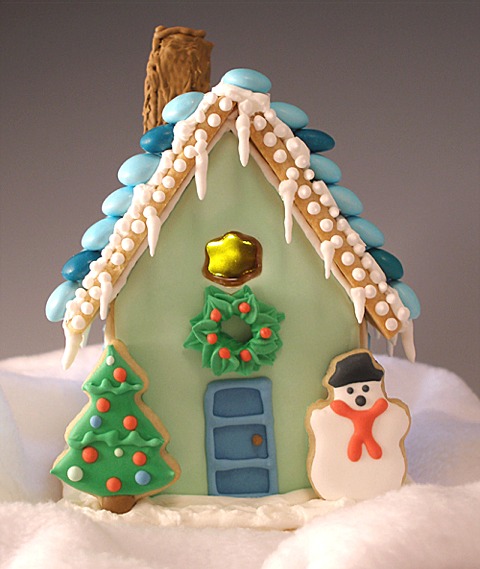 Giving homemade sweets is a nice way to spread Christmas cheer. We use sugar cookie dough for a sweet twist on an old favorite!
Kelly Says: "I created these cottages to show you how to raise homemade sweets to another level. I have included a cottage template to help guide you so you cannot go wrong.
Who wouldn't want to receive a personal little cottage, filled with love, and made by hand? I know I would.
The reason I chose Sarah's Creative Cut Out Sugar Cookies as the recipe to use for this cookie project, is that each section bakes flat, does not spread and the recipe never fails.
The baked cookies ALWAYS have a wonderful buttery taste! They are my favorite! Sarah's Royal Icing Master Recipe is the best I have ever used!"
COOKIE RECIPE HELP