Banoffee or Banoffi Pie Tutorial
Variation: Sarah's Banoffee or Banoffi Double Chocolate Pie Tutorial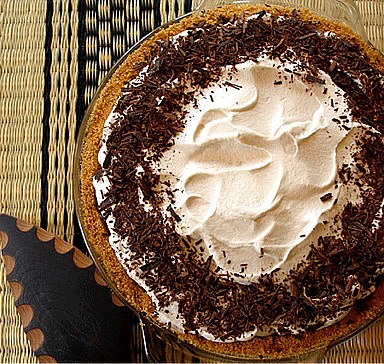 Thought to have been invented at the Hungry Monk in 1972, Banoffi Pie (originally known as Banoffee Pie), itself began life as the offspring of a banana and some toffee. The pie recipe, including the same and then topped with whipped cream and coffee grinds was devised by Ian Dowding and Nigel Mackenzie, and was often prepared by chef Lucy Baldwin.

For my rendition, I use a graham cracker crust and first line it with chocolate ganache for more flavor! Besides, when cutting the pie, chocolate ganache will not crack the same way melted chocolate, used to line pie crusts with, will.
PIE RECIPE HELP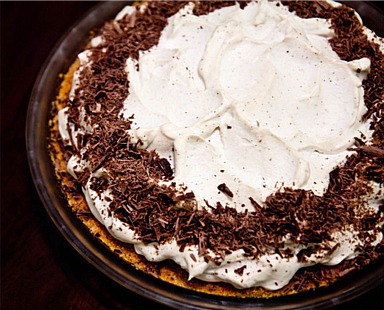 Pie and photo by odetteganda
Odetteganda, Premium Member Says: "As always whenever I need a recipe, I go to CraftyBaking.com. I remember Sarah has a recipe there of the pie and I decided to make it for Adam. It has a wonderful pie crust made of grahams, a layer of chocolate, bananas and espresso whipped cream. I don't like whipped creams, but this one is to die for. It's so light, and tasty. This recipe is also very easy to make, and is ready to serve in no time."
INGREDIENTS
1 recipe Caramel or Dulce de Leche; make in advance and keep chilled for at least 1 to 2 hours. You can substitute with Dulce de Leche, sold in gourmet or Mexican food stores.

1 recipe Graham Cracker Pie or Tart Crust; baked and cooled

Simple Chocolate Ganache:
4 ounces semi-sweet or bittersweet chocolate chips
SARAH SAYS: You can use 4 ounces semi- or bitter-sweet chocolate instead of chocolate chips, finely chopped; weigh and then chop into 1/4-inch evenly sized pieces
1/2 cup heavy cream

3 large slightly ripe bananas

Espresso Whipped Cream:
1 1/2 cups chilled heavy (whipping) cream
2 tablespoons packed light brown sugar or powdered sugar
1 teaspoon vanilla
1/2 teaspoon instant espresso powder
generous pinch salt
Chocolate Curls:
2 ounces semi-sweet chocolate squares

INSTRUCTIONS

STEP I: MAKE THE SIMPLE CHOCOLATE GANACHE
SIMPLE CHOCOLATE GANACHE / Recipe alone
1. Bring heavy cream to a boil in a heavy bottomed saucepan. Pour chocolate into hot cream. let sit for 60 seconds before stirring.

2. Stir, IN ONE DIRECTION, to create a smooth ganache emulsion.

3. Cool Ganache: Refrigerate ganache for 15 minutes, stir well in the same direction as before. Chill another 15 minutes and stir again in the same direction as before or until the ganache has thickened and cooled, but has still remained pourable.
SARAH SAYS: If the ganache has stiffened too much, GENTLY reheat, stirring very slowly, until JUST warmed.

STEP II: ASSEMBLE THE PIE INCLUDING PREPARING THE ESPRESSO WHIPPED CREAM
1. Then, IMMEDIATELY spread the cooled CHOCOLATE GANACHE into cooled pie shell, to make a layer about 1/4-inch thick, taking care not to crush the crust. Chill ganache filled shell until the ganache has set.

2. Spread the cold Caramel (Dulce de Leche) evenly in prebaked crust, and chill, uncovered, 15 minutes.


NOTE: The caramel-filled crust can be chilled up to 3 hours.
3. Prepare the bananas and assemble in the pie:
Halve the bananas lengthwise.

Then, slice them into 1/4-inch-thick slices.

Lay the cut bananas over the caramel.

Prepare the espresso whipped cream and spread over the bananas. Garnish the pie with grated chocolate:
1. Beat the heavy cream with light brown sugar, vanilla, instant espresso powder and salt in a clean bowl with a stand mixer, fitted with a whisk attachment. Beat until it just holds soft peaks.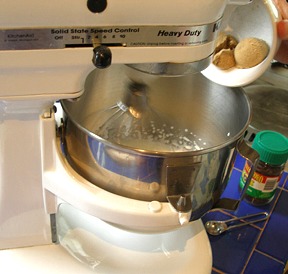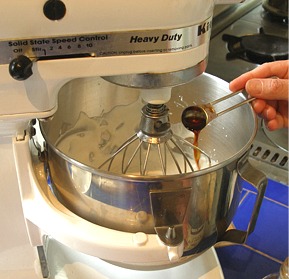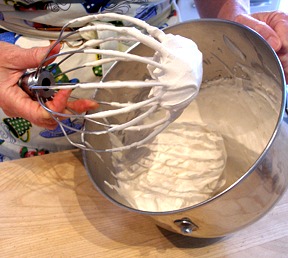 2. Mound the whipped cream over the bananas in the pie. Sprinkle with freshly grated chocolate.

3. Garnish with chocolate curls.
Use a vegetable peeler to make chocolate curls. Just run it over the edge of your chocolate.

FINISHED PIE!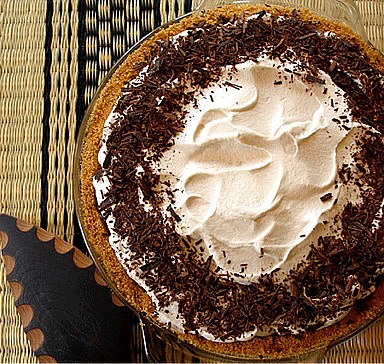 SERVE
Cut pie with a hot clean knife; dip in hot water and wipe clean between cuts.

STORAGE
Keep pie stored in the refrigerator. It will keep for a day or two.

VARIATION
Sarah's Banofee or Banoffi Double Chocolate Pie Tutorial
1 recipe Chocolate Caramel or Dulce de Leche
INSTRUCTIONS
Substitute the CARAMEL (Dulce de Leche) with CHOCOLATE CARAMEL in the recipe, above.

STORAGE
Keep pie stored in the refrigerator. It will keep for a day or two. Caramel can be chilled up to 2 days (cover when cooled at room temperature). Caramel-filled crust can be chilled up to 3 hours.