Yogurt - Make Yogurt Cheese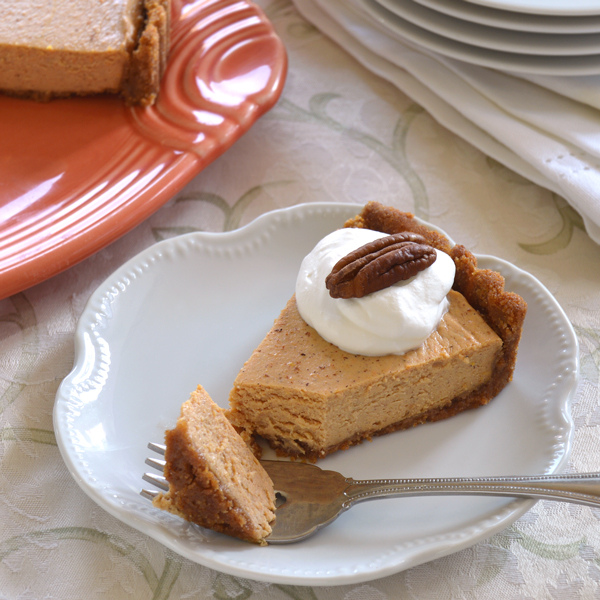 Yogurt cheese is made by draining the whey from the yogurt with the result being a thick yogurt you can bake with. We use this with our Sweet Potato Orange Yogurt Tart recipe.

The yogurt cheese will yield about half the volume of the undrained yogurt (regular yogurt, lowfat yogurt or nonfat yogurt); for example, four cups of yogurt (one thirty-two ounce container) will yield about two cups of yogurt cheese.
Greek yogurt will yield the same.
NOTE: Do NOT use yogurt with a stabilizer, such as gelatin.
HOW TO MAKE YOGURT CHEESE
1. Line a wire strainer with paper towels or cheesecloth, and place over a deep, medium size bowl. Be sure the bottom of the strainer clears the bottom of the bowl by 2 or 3 inches.
(There are also yogurt cheese making contraptions that are available at kitchenware shops.)
2. Spoon 4 cups (one 32-ounce container) plain yogurt (regular yogurt, lowfat yogurt or nonfat yogurt) into the strainer and place a paper towel or more cheesecloth on top.
Place a saucer or small plate in the strainer to lightly weigh the yogurt.
NOTE: If you're not in a hurry, do not weigh the yogurt with the saucer, and refrigerate the whole setup overnight to slowly drain.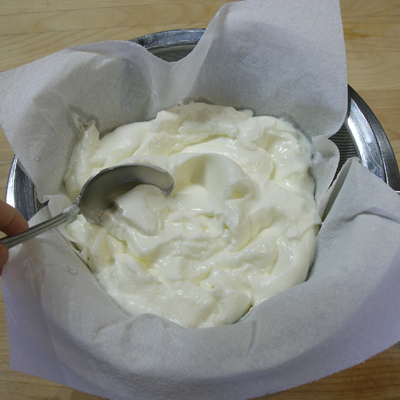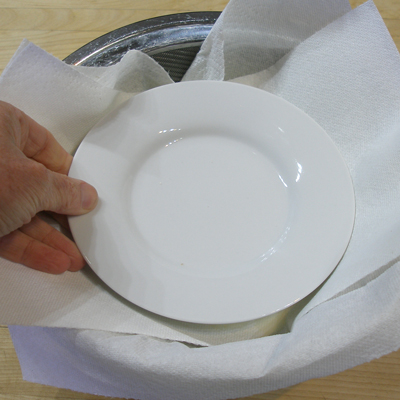 3. Let stand in the refrigerator until about two cups of the whey has drained off, and the yogurt is thick and somewhat firm, about one and half hours.
If you hate to discard the tangy whey, some frugal cooks use it in soups - but do not use it as a substitute for the liquids in a baked recipe.