Pie Crust - Weave a Lattice Top for Tarts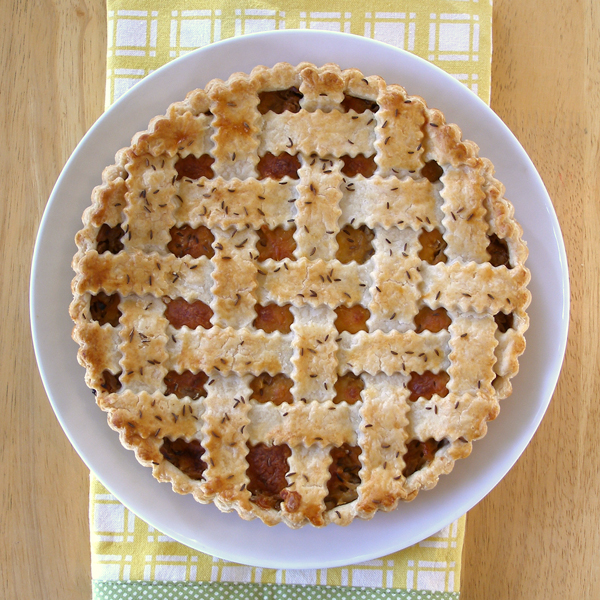 A woven lattice is one the prettiest looking ways to top a tart or pie. It is especially good for juicy fruit and berry or savory pies or tarts to allow for the steam to easily escape from any filling during baking, where you still want to have a crust on top. Though it may look fancy, you can quickly make a lattice top when you follow our simple, step-by-step weaving technique. This technique is used with the Cheddar Cheese, Cabbage, and Apple Lattice Tart. I have another tutorial showing how to weave a lattice top for pies.
HOW TO TIPS:
1. Remove the second piece of dough from the refrigerator and roll the second piece of dough into 13-inch circle, about 1/8-inch thick.
2. Using a pastry wheel cutter, divide the dough into ten 1-inch strips to make the lattice with.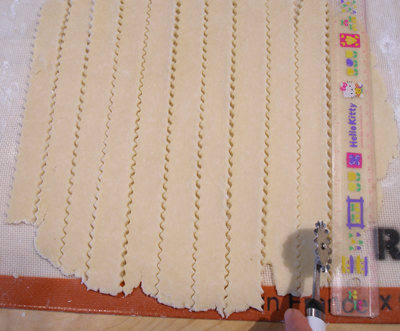 3. Center 5 strips of pastry dough evenly over the filled tart shell, leaving a space in between each. Make sure you place the longest strip in the center of your tart.
Make sure there is excess dough from the strips hanging over each side of the tart.



4. Gently fold back every other strip (the second and fourth) to a little past the center.
Choose another long strip of dough, hold it perpendicular to the other strips, and set it across the center of the pie.

5. Unfold the two folded strips so they lie flat on top of the perpendicular strip.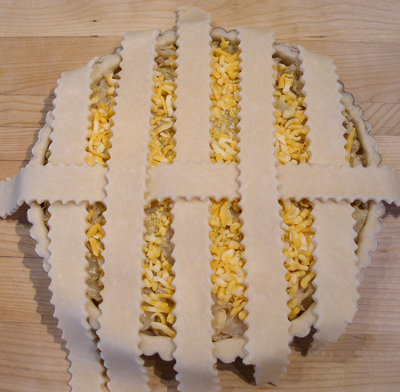 6. Fold back the strips that weren't folded back last time (the first, third, and fifth ones).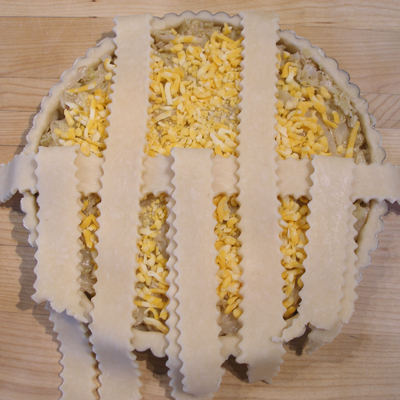 7. Lay a strip of dough about 3/4 inch away from the last one.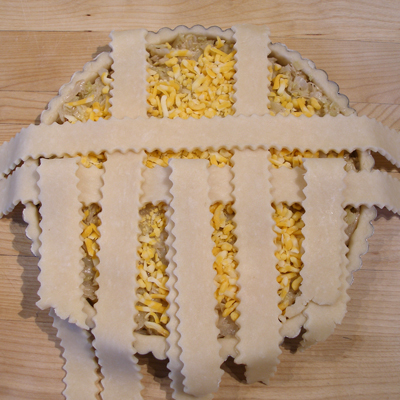 8. Unfold the three folded strips.
Fold back the original two strips (the second and fourth), set a strip of dough 3/4 inch from the last one, and unfold the two strips.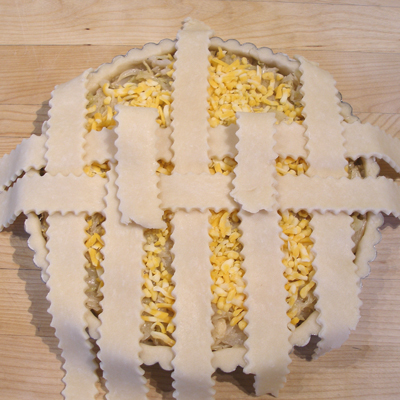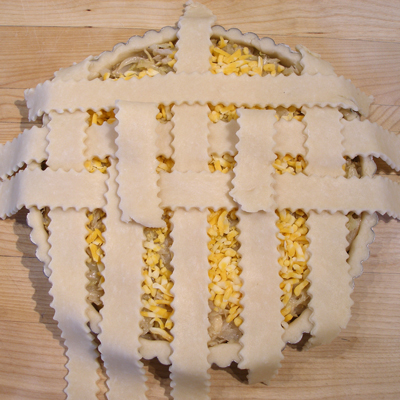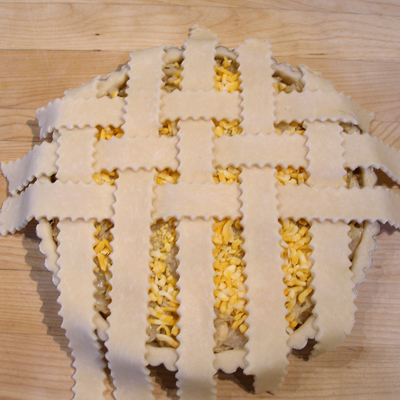 9. Repeat on the other side with the two remaining strips: fold back alternating strips, lay a strip of dough on top, and unfold.
Remember to alternate the strips that are folded back to produce a woven effect.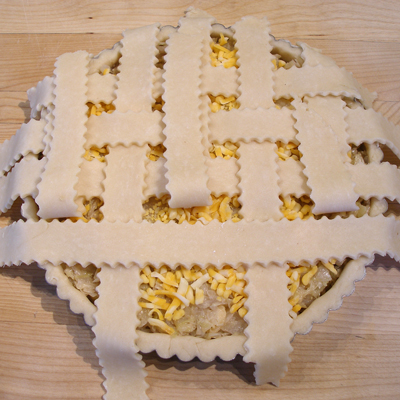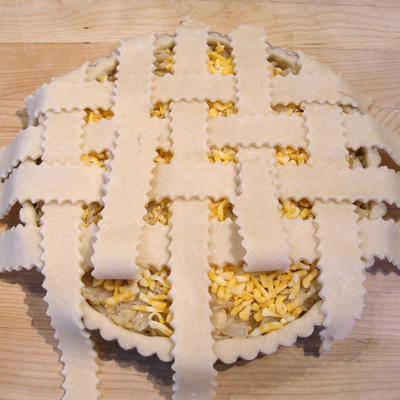 10. Trim the strips by rolling the rolling pin over the edge of the tart pan. Remove the scraps.