Fruit - Make Fruit Leather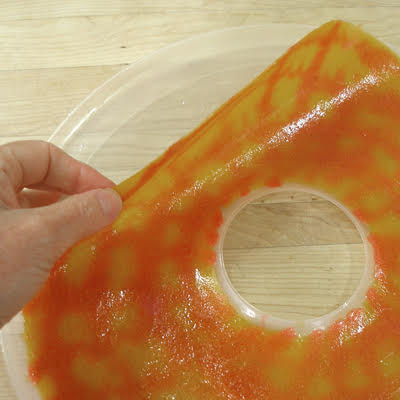 Making homemade fruit leather is a great way to use up fruit that is very ripe, or if you are lucky enough to have a bumper crop from your garden. We use this is our Natural Fruit Leather Flower Decorations recipe tutorial.
It is also a wonderful way to use imperfect looking fruit, that you might not like to serve whole. We have a campaign called Ugly Produce is Beautiful℠ to help bring awareness on how to use this good fruit that would be typically thrown out as food waste.
We sweetened the fruit leather with a touch of honey and have used NO artificial coloring.
We used strawberries and mangos to create the fruit leather. The mango leather shown, is swirled with a bit of strawberry, to create a marbled pattern.