Cakes - Marble Cake Batter
I love Marble Cakes. However, I developed a better way to marble cake batter! I was so frustrated one day on how typical marble cakes looked, where you place globs of chocolate batter into the white batter and try and swirl them together with a knife - it never worked quite right for me and I never got the beautiful effects of the marbling.

This how to baking technique is used with the: Classic Two-Layer Marble Cake Recipe, Redux

HOW TO TIPS:
SARAH SAYS: Instead, I developed the way of first depositing the white cake batter into the pan, and then the darker batter into the center of the white batter.

When you drag a rubber spatula through the batter on its edge, it creates lovely swirls or marbling effect, perfectly! Make sure you touch the bottom of the pan with the spatula as you drag it through the batter.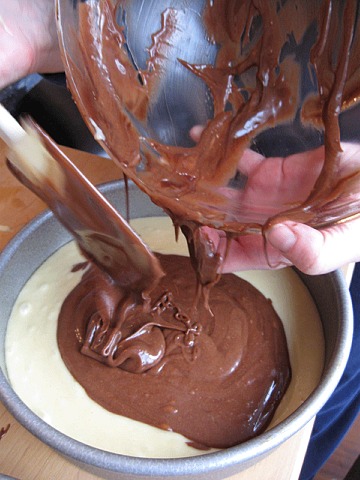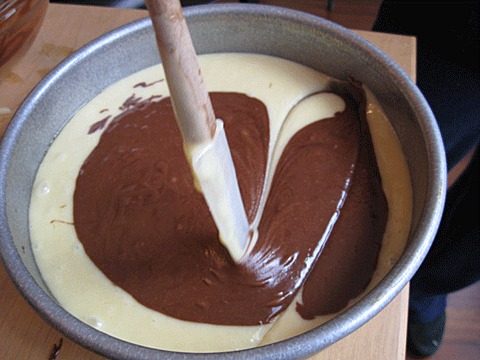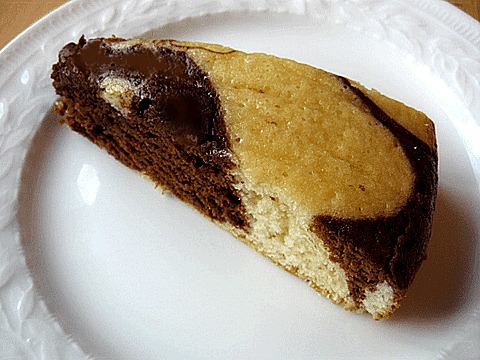 SARAH SAYS: DO NOT MARBLE THE BATTER THIS WAY!
Note how marbling is typically done, as instructed in other cookbooks by other cookbook authors. They recommend that dollops of the darker batter be placed around the baking pan. When the batter is swirled, note how you do not get as good swirls and the chocolate batter becomes lumped together, ruining the marble effect in the cake, a common problem!