Cakes - Decorate with Fruit Heart Topper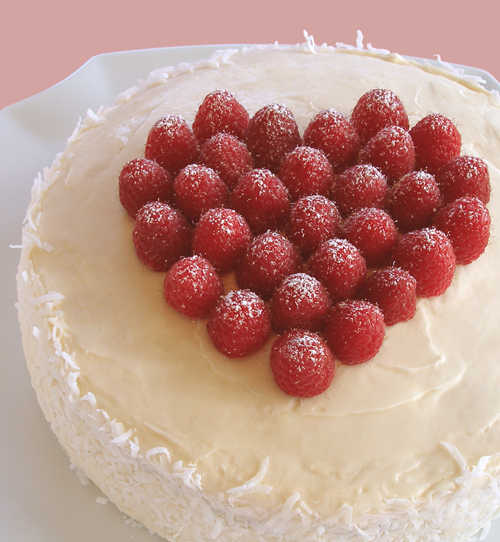 Fruit is so beautiful and is used to decorate cakes with. We show you how to create a fruit heart topper for a cake. This how to baking technique is used with the Italian Cream Cake recipe.
HOW TO TIPS
1. Using a heart-shaped cookie cutter, lightly press it into the frosting on the top of the cake.
 You will use this guide to place the raspberries in a heart-shape.

If your cookie cutter is smaller than the one used here, start adding the raspberries outside the line left by the cutter, so the heart-shape is larger.

2. 
Gently press the raspberries into the frosting and dust with sifted powdered sugar, if desired.