WHO IS SARAH PHILLIPS?
Sarah Phillips is a well-recognized baking expert, cookbook author, CEO and founder of CraftyBaking.com (formerly baking911.com, founded 2000) ;
Founder and CEO FoodEMedia, a Food, Health, and Lifestyle Social Media Agency in New York City
Prior to that, she started an online Baking Board on for a well-known website in the mid 1990s.

CONTACT:
sarah@FoodEMedia.com
New York City, New York

Ask Sarah Phillips, a well-recognized baking expert, about ANY baking problem or recipe and get immediate personalized, professional HELP in our FORUM!
SUMMARY
Sarah Phillips has been a innovative force in the food business for 30 years. She is the author of The Healthy Oven Baking Book (Doubleday, 1999 and Baking 9-1-1 (Simon and Schuster, 2003). She considers CraftyBaking.com as her third and online cookbook established in 2000 - a vision she has long had. Here, Sarah's 1,000 plus unique baking recipes are no-fail and presented as tutorials, with detailed explanations and many color photos, specifically designed to teach both essential and advanced baking techniques. Most are innovative, using her newly invented mixing methods and scientifically-backed ideas. A comment section attached to each baking recipe, allows you to ask questions before, during and after you bake, depending on your level of membership to the site. Recipes are added to monthly, and information updated as needed to stay current, with baking questions being answered within 24 hours or so.

Sarah has consulted and created commercial and/or consumer recipes for many food companies in the baking industry, including Kraft Foods, Wilton Industries, McCormick Spice, Chicago Metallic, Clabber Girl Baking Powder, and Canadian CanolaInfo. She was a member of Hershey Chocolate's Baker's Dozen, a select group of consumer advisors and bakery bloggers.
Please join us!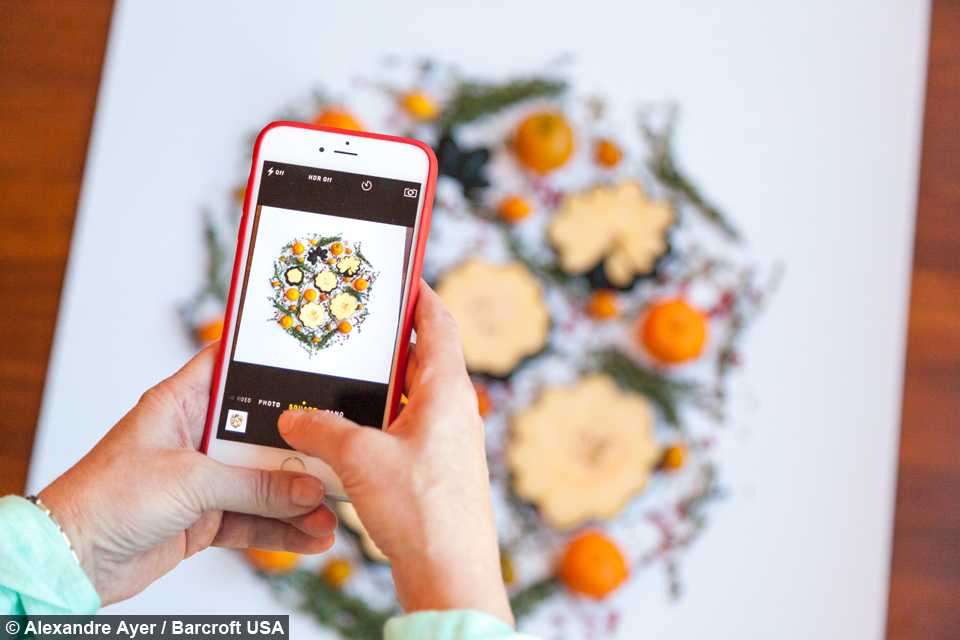 SOCIAL MEDIA AMBASSADOR, FOOD STYLIST & PHOTOGRAPHER
Sarah Phillips and @food Instagram and @UglyProduceIsBeautiful Instagram
Sarah Phillips is sought by major food brands and lifestyle designers to help create, food style, and photograph media projects for social media and advertising.

Sample clients to date include: MasterCard, Kraft Foods, Starbuck's, Unilever, Sears, Bosch Refrigerators, Whole Foods NY, illy Coffee and Chef Marcus Samuelson, Weight Watchers, NBC Universal, Bolthouse Farms, VH1, plus lifestyle and home product designers Jonathan Adler and Michael Aram.

Read more:

"Instagram Unfiltered," Financial Times, by Hannah Kuchler, June 26, 2015, "Sarah Phillips was one of the first to use Instagram for her business, grabbing the handles @food and @baking. The trim 61-year-old learnt about the app from her daughter, who has the handle @newyorkcity. (The same handle cannot be used by another Instagrammer.) She immediately knew it would be a hit. "People say a picture is worth a thousand words but I think it is worth billions," she says. "It is technology plus art merged together, hence its popularity."
Phillips is an early adopter, starting the subscription-based craftybaking.com in 2000, where she posts recipes and pictures of food that she raves are full of "colour, nourishment, fun and joy". Instagram has helped build her business, striking deals worth thousands of dollars to promote food brands such as Kraft, Unilever and Starbucks in her feed, and helping her network with the other food industry Instagrammers."

"This woman was one of the first people to use Instagram for business — now she's cutting huge deals with Starbucks and Kraft," Business Insider, by Lucy England, June 26, 2015, "Sarah Phillips, 61, was one of the first people to start using Instagram for business, according to a Financial Times interview with Instagram CEO and co-founder Kevin Systrom. Food does well on Instagram, and Phillips is just one of many food-focused Instagrammers making a living on the site. The baking expert also runs CraftyBaking.com, formerly Baking911, which provides online tutorials and recipes to people who want to improve their baking skills."
@food Instagram named one of the top ten foodies: "These Ten Foodies Have Grown the Strongest Engagaement on Instagram, Ad Week, by Lauren Johnson, June 11, 2015. "Kirshenbaum Bond Senecal + Partners' social media shop Attention pulled data from 8 million posts to find out how food marketers stack up on Instagram for Adweek's Food Issue this week. And now we've asked the firm to suss out the app's top 10 foodie personalities.
The agency first zeroed in on Instagram accounts with a national reach (meaning that niche bloggers and chefs only popular in small communities or in specific cities were not included).
The team then analyzed the engagement and sentiment of individual posts to find out which accounts people connected with the most.
@food Instagram - Phillips is a New York food stylist, cookbook author and founder of the site CraftyBaking.com.
She has turned her Instagram pics into an e-commerce business that prints the photos onto phone cases, tote bags and stationary."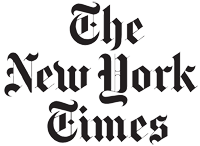 "The First Family of Instagram," The New York Times, by Caroline Moss, December 31, 2015. "Ms. Phillips is the matriarch of what may be called the First Family of Instagram. In addition to the @food handle, she has another account,@baking, which has more than 27,000 followers. Her son, Tom Eswein, 29, is behind @realestate, with its modest but growing following of 3,800. (Until recently, he worked on @food with his mom, but they recently decided to separate their @interests because family is complicated.) Her daughter, Liz Eswein, 25, is the force behind @newyorkcity, which has 1.1 million followers. "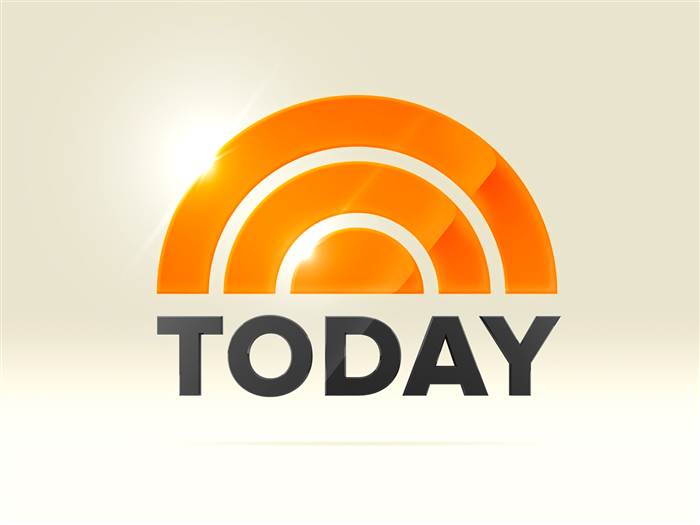 Sarah Phillips, her son Tom Eswein, and her daughter Liz Eswein join Carson Daly in the Orange Room to talk about their popular Instagram posts, saying color, light and clarity are key to a perfect shot.
1-27-2015 MEET the First Family of Instagram who make money by documenting their day-to-day lives, Barcroft Media

A recent article was written in Delish.com online magazine.
Instagram Photos Accolades:
- 16 Inspiring Food Instagram Accounts to Follow​, October 21, 2015: "Instagram is a mobile force to be reckoned with. With 400 million users, it's larger than Twitter, and advertisers report that ads on the service outperform those on other platforms...If you're looking to spruce up your Instagram feed, learn what's working when it comes to food photography and recipes, or simply figure out if the app is right for you, we've put together a list of 16 inspirational Instagram accounts worth following."

- Top 5 Tasty Instgram accounts: Food devotees have been quick to galvanise the creative qualities of Instagram, and these are the best accounts out there, 9-30-2103: "@food: Run by Sarah and Tom @Food is the ultimate in everyday edibles, featuring a colourful array of sweets, pastries, vegetable and meat dishes.

-Food Republic "8 Great End-of-Summer Food Photos 8-31-2012" @food photo Last photo of Fabulous Fresh Italian Peach Tart
-Food Republic "8 Great Instagram Photos We Spotted This Week 10-26-2012" @food photo Delicious Macaron Shells enclosing fresh berries and violet buttercream
-Food Republic "8 Great Instagram Photos We Spotted This Week 11/2012" @food photo"Decided on an order of chicken tacos con todos from Cafe Ollin in Harlem."
-Food Republic "8 Great Instagram Photos We Spotted This Week 1-4-2013" @food photo#6/9 "Lots of fresh pasta choices!"

-Whole Foods Populargram: @food photo "Having a #picnic today with #dad ! Delicious Caprese Ficelle!"
-Esquire blog use of @food photo, "Why Restaurants Should Ban Food Photos," 1-23-2013
MORE ABOUT SARAH PHILLIPS
CraftyBaking.com informs bakers what cookbooks are too often remiss in explaining: "what is room temperature butter", "what is a prepared pan?" Prior to that, she founded the baking mix company, Healthy Oven Baking Mixes ("Bakes with Applesauce instead of Butter"), that were distributed nationwide from 1989-1999 in top grocery store chains, Wal-Mart and natural food chains (such as Whole Foods).

Before starting Healthy Oven, Sarah was a gourmet and specialty food broker in the Northeast. While demonstrating and promoting these food products and her own product line in such stores, people would ask her these very questions, and she found there was no place to look for answers. CraftyBaking.com was born in 2000.

The CraftyBaking.com site contains thousands of pages of unique content and research, and a growing base of hundreds of recipes – for cakes, cookies, candy, chocolate, pies, yeast breads, quick bread, pastry, fillings, frostings and glazes, custards and more – developed by Sarah, many of which provide answers to vexing baking problems such as, "How come my chocolate chip cookies are flat?" - Sarah developed a Thick-with-a-Chew Chocolate Chip Cookie Recipe, the dough which needs no refrigeration prior to baking. She developed the recipe so it bakes puffy every time! She believes that the recipe should do most of the work within its formula – instead of the baker doing the work (such as special chilling, special ingredients to make it work or having to form it into special shapes prior to baking). Her recipe results have proven that it can be done with everyday ingredients.

Another example are recipes for cakes which do not dome and require little trimming – "the way layer cakes should bake if properly balanced" – with moist textures. Sarah advocates the use of ingredients right from the fridge for baking, because she has proven that the friction from today's electric stand mixer attachments quickly warm the ingredients to the proper batter temperature during mixing; she feels that cookbook's instructions for use of room temperature ingredients for baking is old-fashioned and no longer necessary.

Most of the recipes are presented in step-by-step fashion, accompanied with up to over a hundred color photographs, with detailed and the hows and whys of baking information included. They are backed by extensive food science research and testing done by Sarah.

Sarah, a baking expert, is constantly quoted, the website mentioned or her recipes published worldwide in magazines, newspapers and books, for her extensive knowledge, such as the New York Times, Los Angeles Times, Chicago Tribune, Washington Post, Gourmet Magazine, Saveur Magazine, and many others. She was named last year by The Guardian Newspaper in the UK as one of the 30 of the world's greatest bakers! "craftybaking.com, home to some of the best baking know-how on the net..." Sarah was a regular contributor, for two years to the New York Times microblog on the topic of "Cake: The Essentials".
Sarah teaches and lectures. She wrote Baking 9-1-1, Simon and Schuster, 2003, advocating the use of ingredients cold from the fridge for use in baking, and recipes which solve common baking problems. She has done scientific research and testing to back her claims.
Sarah specializes in creating new innovative techniques and working on specialty baking recipes for food allergies, sugar-free and special diets – she has developed gluten-free recipes - she could not find any suitable baked goods that were not gummy with a bitter aftertaste, after she figured out a few years ago what was making her so sick her whole life - it was gluten!
Sarah found she had to develop new gluten-free mixing methods to be able to provide great texture and flavor in cakes, cookies, brownies, recipes etc; because she discovered that "the traditional mixing methods used with gluten-free baking just do not work as well in the absence of wheat flour and gluten". Sarah believes that there is room for gluten-free products, which taste and look good, for the everyday mainstream consumer with celiac disease! Her recipes can be further substituted with other allergy-free ingredient replacers, if necessary. Her recipes are posted here on CraftyBaking.com (search using the keywords: gluten-free).
Prior to that, she wrote the
Healthy Oven Baking Book
, Doubleday, 1999, and pioneered low-fat and fat-reduced baked goods with new mixing methods using fruit purees as fat substitutes; she expanded the use of the muffin mix method in reduced fat and low-fat recipes by combining the sugar with the wet ingredients for better aeration of ingredients in the absence of fat. Her recipes and product line have appeared in magazines and newspapers with rave reviews. Her recipes are posted here on CraftyBaking.com (search using the keywords: healthy oven).
Sarah also solves baking problems from CraftyBaking.com and serves as a consultant to industry. On her
FORUM
, she answers baking questions from almost 100,000 (and growing) registered members on her current forum, on a daily basis. Before that, she has estimated that she has answered hundreds of thousands of baking questions from home and professional bakers on earlier discussion boards on CraftyBaking.com. Sarah helped establish and was the baking expert for the baking discussion board for ivillage.com in the mid
1990s.
Sarah's mother was a great baker and cook, who served as an early inspiration and teacher. At a young age, Sarah started collecting cookbooks and using recipes from them, plus inventing her own. Sarah has augmented her at home experience with numerous classes in baking and cooking at the Culinary Institute of America, the French Culinary Institute and the Institute for Culinary Education, in New York, where she has also taught and lectured. She was granted an honorary PhD in the Humanities from Marymount College, New York, 2000, for her extensive research and contributions to the baking industry.