Funfetti Peeps Blossom Cake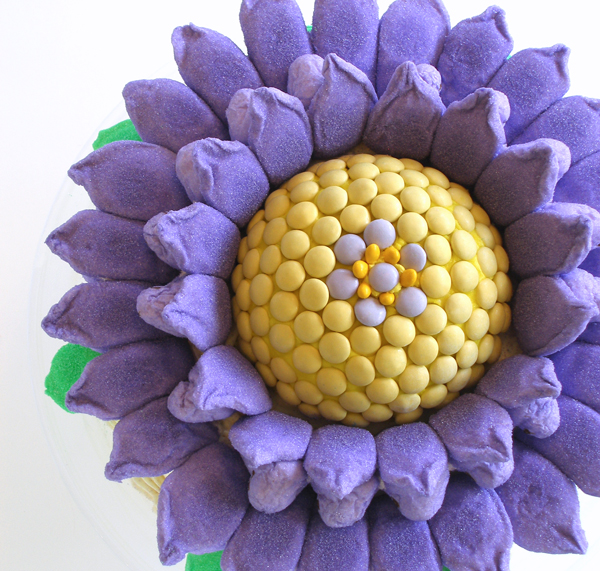 If you are a fan of marshmallow Peeps (we are!) and are looking for a memorable layer cake, this is one epic cake to behold. Using the colorful and yummy Funfetti Scratch Cake from a Mix as the base (see below to find out what we use to make those colorful flecks that don't bleed into the cake batter!), we layer the cake with creamy Tami's or Perfect Buttercream and raspberry jam. We then adorn the top with a spectacular design of Peeps that create an impressive flower blossom. We'll show you how, step-by-step below.
Sweet and colorful marshmallow PEEPS are iconic Easter season candies, made by the Just Born Company. In 1953, candymaker Born acquired the Rodda Candy Company and with it the recipe for iconic PEEPS. Born invented a way to mass produce them, and today, the Just Born Company is the worlds largest manufacturer of novelty marshmallow treats. The treats come in all shapes, colors, and sizes, with Peeps being the most iconic.
The word "Funfetti" is a registered trademark of The Pillsbury Company, but they are not associated with this recipe.The word "Peeps" is a registered trademark of Just Born, Inc, but they are not associated with this recipe.
CAKE RECIPE HELP