Our Apple Cake with Almonds is a lovely mildly sweet Italian dessert from Tuscany, also known as Torta Di Mele Alle Mandorle. It is filled with the bright taste of apples and almonds. Perfect to have with espresso, after a light summer meal.
This is a great way to use up apples that are past their prime, bruised, or on sale at your local farmers' market because they do not meet the beauty standards imposed by supermarkets., that would otherwise go to landfills.
You can easily make this cake gluten-free by following the directions in the recipe.
Join our Ugly Produce is Beautiful℠ Educational Campaign, helping to bring awareness to our Nation's enormous food waste problem.
CAKE RECIPE HELP / GLUTEN-FREE RECIPE HELP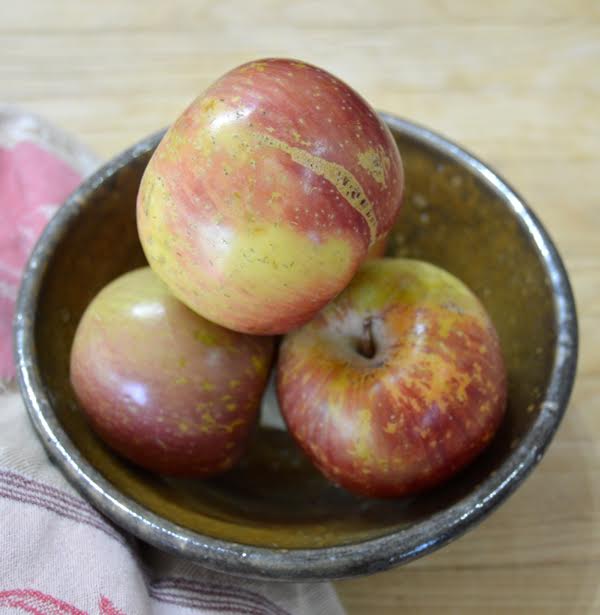 This recipe is a great way to use those "ugly" or imperfect apples!
INGREDIENTS
For the pan:
2 tablespoons unsalted butter
2 tablespoons sugar

For the cake:
2 large, or three medium apples, Yellow Delicious, Fuji, or Gala all work well
Juice of one lemon
Zest of 1 orange
4 ounces blanched almonds
4 tablespoons sugar
2 tablespoons unbleached all-purpose flour or 3 tablespoons all-purpose gluten-free flour with 2 teaspoons cornstarch
1/2 cup milk
4 large eggs
To serve:
1/3 cup powdered sugar

NOTE:
Squeeze the juice of one lemon into a medium bowl. Of course, we used an ugly lemon!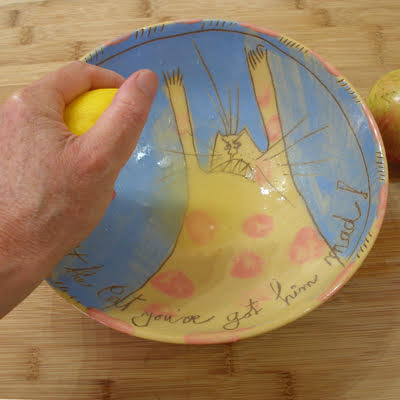 Zest the orange peel, taking care not to get the white part under the peel.

INSTRUCTIONS
ATEP I: HEAT THE OVEN TO 375 DEGREES F. PREPARE PAN AND THE APPLES.
1. Position an oven shelf to the middle of the oven. Heat the oven to 375 degrees F.
2. Heavily butter a 9- x 13-inch pan, then sprinkle the sugar over the bottom and sides of the pan.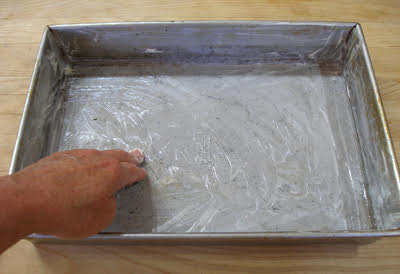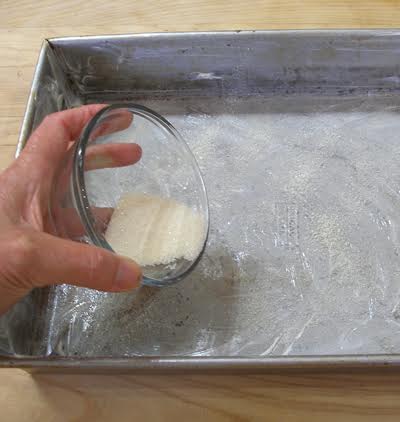 3. Peel the apples, then cut in half and remove the core with a melon baller.
Notch out the stem and blossom end with a paring knife.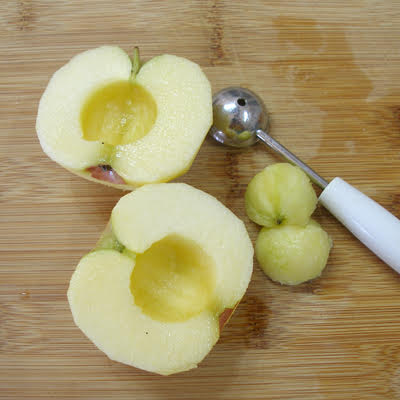 4. Slice the apples very thinly, then toss them with the lemon juice.
This will prevent them from browning.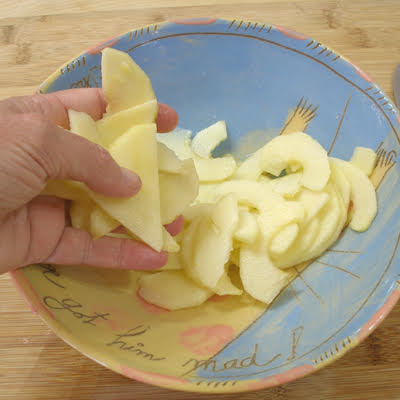 STEP II: MIX AND BAKE THE CAKE FOR 30 - 35 MINUTES.
1. Add the orange zest, almonds, sugar, flour, milk and eggs into the bowl of a food processor.
Blend the ingredients until a very smooth batter forms.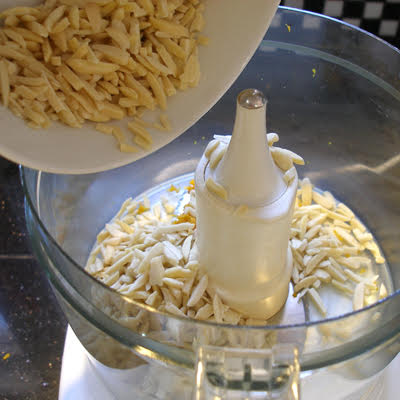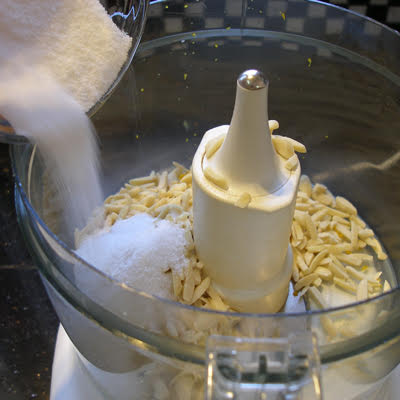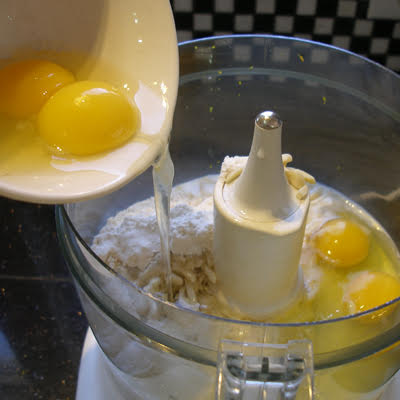 2. Pour the batter into a large bowl, drain the apples, then add them to the batter.
Gently fold to combine.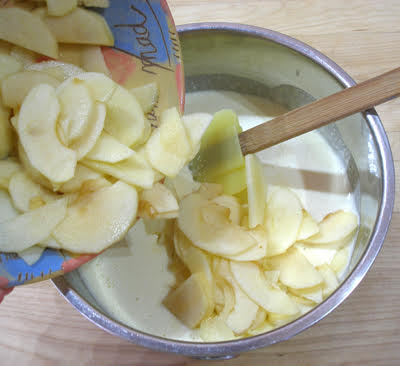 3. Pour the batter into the pan, and evenly distribute the apples, using a rubber spatula.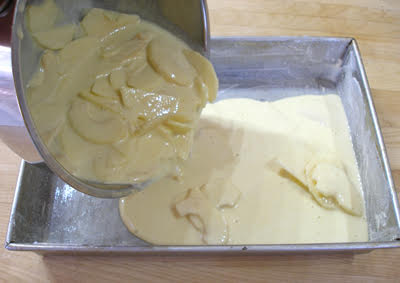 4. Bake the cake for 30 - 35 minutes, or until it is golden brown.
Let cool on a rack for about 15 minutes, then sprinkle the top with powdered sugar.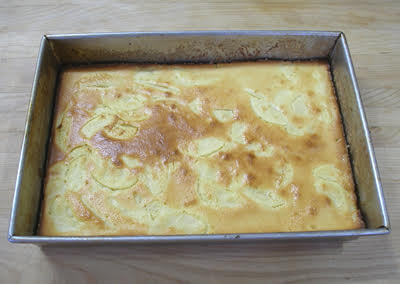 SERVE
Serve this cake perferably lukewarm, or at room temperature.

STORAGE
Store in the refrigerator for a few days. Cake can be frozen for a month or more.